"But one thing was for sure - we knew immediately there was something special."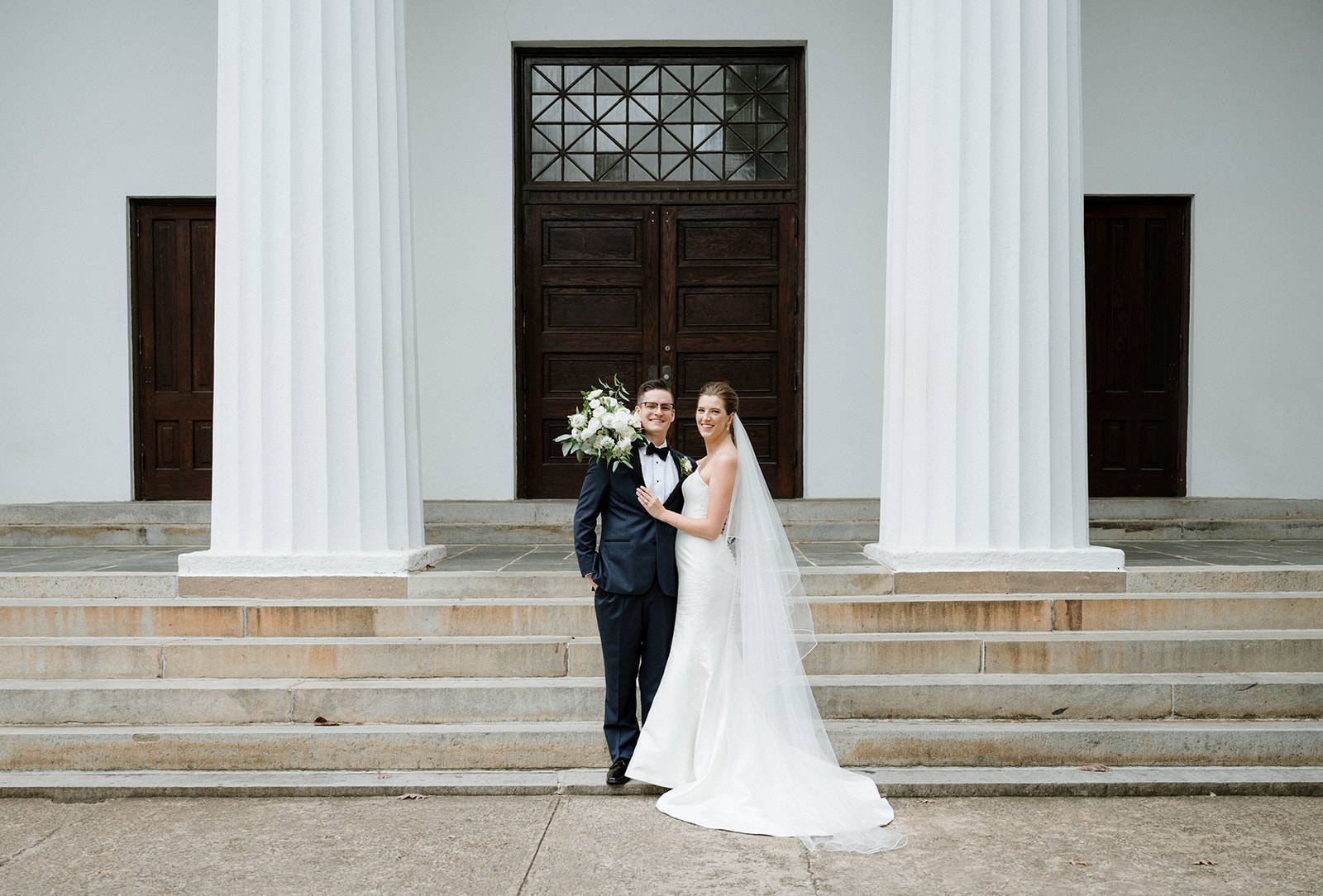 Alaina made the most stunning bride in her Antonio Gual 'Preston' gown. She knew right from the moment she put the gown on that it would be hers! Alaina and Kyle's love is truly beautiful, and it is so heart-warming that one of their best friends officiated their special day. Their wedding was one for the books, and everyone there was so honored to be a part of such a beautiful love story. These two are such a special and fun couple! We are wishing Alaina and Kyle nothing but the absolute best and we're so honored to have been a part of their day.
How they met
Kyle and I met the good-old fashioned way, through friends (who are actually twins) at a Halloween party. One twin went to University of Georgia with me, and the other went to Georgia Tech with Kyle. Yes, being alumni from rival schools makes for good fun in the fall. We have a picture from the day we met with all our friends in the photo that I will cherish forever. I have to add I'm sitting next to Kyle as close as possible. Everyone has slightly different memories of how that day went - but one thing was for sure - we knew immediately there was something special. He asked for my number before he left and I panicked that I had given him the wrong number up until I heard from him the next day. We went on a date later that week and that was it. We got married Halloween weekend on our 5 year "anniversary".

A moment to relive
Honestly so many things I'd relive from the wedding day. Standing up at the altar and looking out over the chapel filled with our closest friends and family with tears in our eyes. It was wild to feel so known, loved and supported all in one moment. I'm so proud of the life we've created together and it was an honor to share our day with such good people. I've never seen my parents have so much fun and be so happy. But our favorite private moment was ending the night at 3AM at a local pizza place. It was packed with Halloween costumes, and everyone kept asking us while we were trying to relive the night in a booth - "oh my gosh, are you a bride and groom!? Did you actually get married tonight!?"
The perfect gown
The hardest part of dress shopping was waiting to wear it! l surprised myself for sure - I never would have imagined I'd choose a dress with a deep V. I thought I wanted long sleeves and all these other visions I'd seen online... which added confusion. I'm not even sure that I pulled Preston to my dressing room. But when I put her on and saw how much I popped, the decision was easy. The fabric was so high quality and hugged in the exact right way. Right off the hanger it felt custom made for me. I actually needed very little alterations. The lines in the seams and buttons just drew attention to all the right places. Once I found out she was available with the lace trim down the sides, it added the classic bridal element I knew I wanted and sealed the deal. I felt so timeless yet chic all at once.

A quote to remember
One of my best friends was our officiant, and she couldn't have written a more perfect ceremony getting quotes from several friends. I really liked some of the additions we made to traditional vows. All we have to give one another is ourselves - and that is all we need. Some days that may be our best self, others not. But trusting each other to continue to grow both individually and together with the same goals at heart is all we can hope for. "Kyle, I give you this ring with all that I am and all that I have, To be no other than yourself, Loving what I know of you, and trusting what I do not yet know, I will honor you and have faith in our love, through all our years, in all that life may bring us."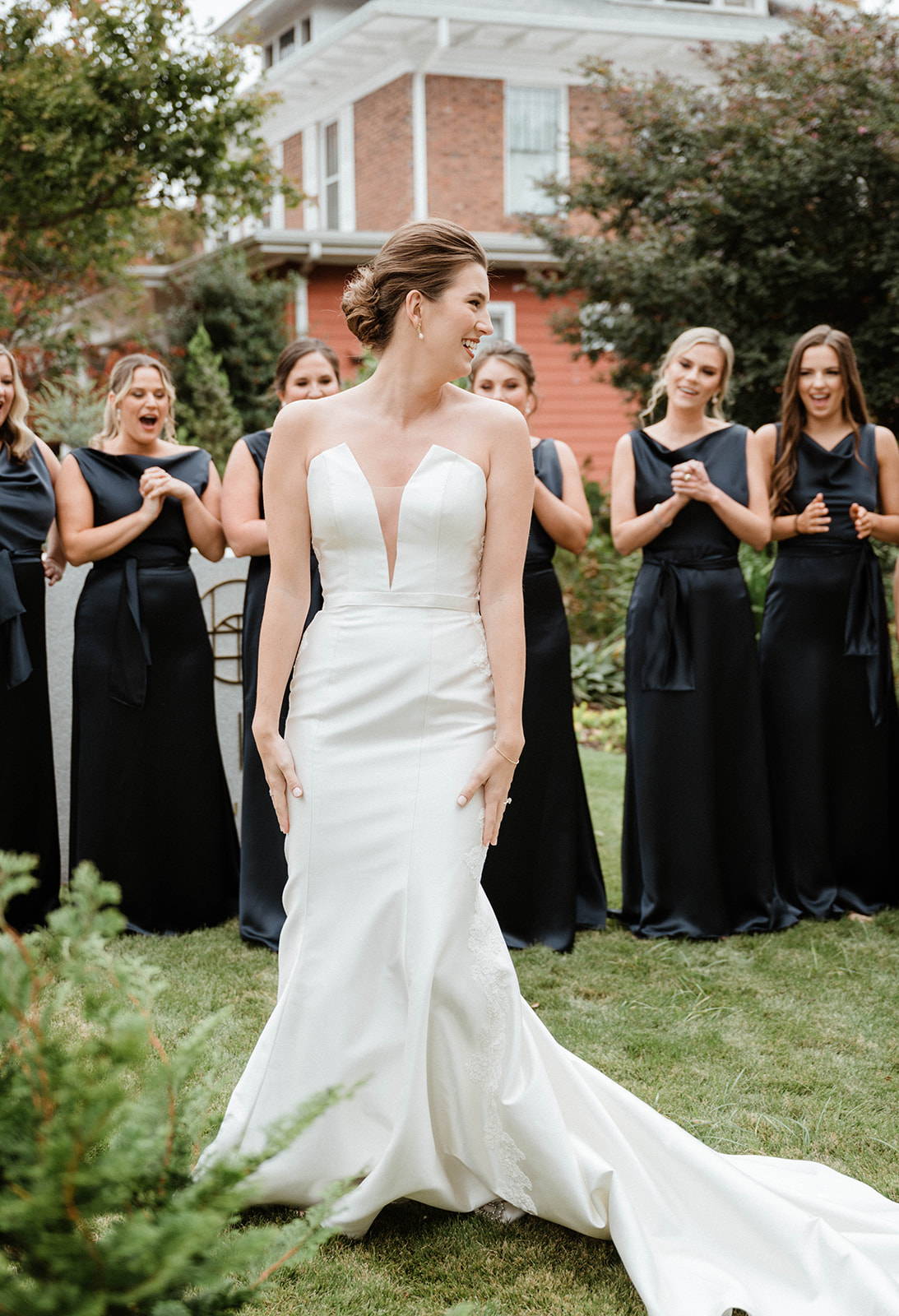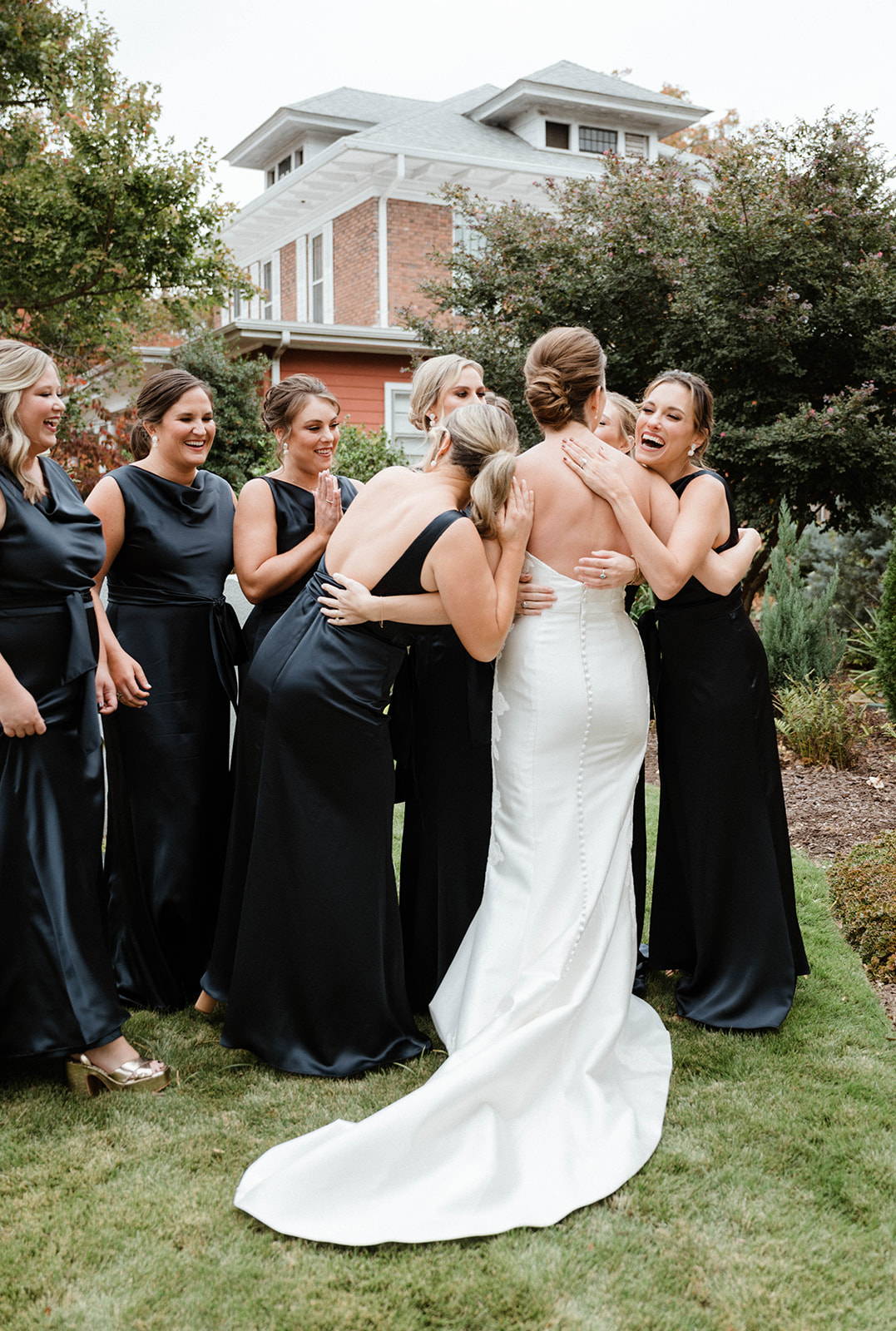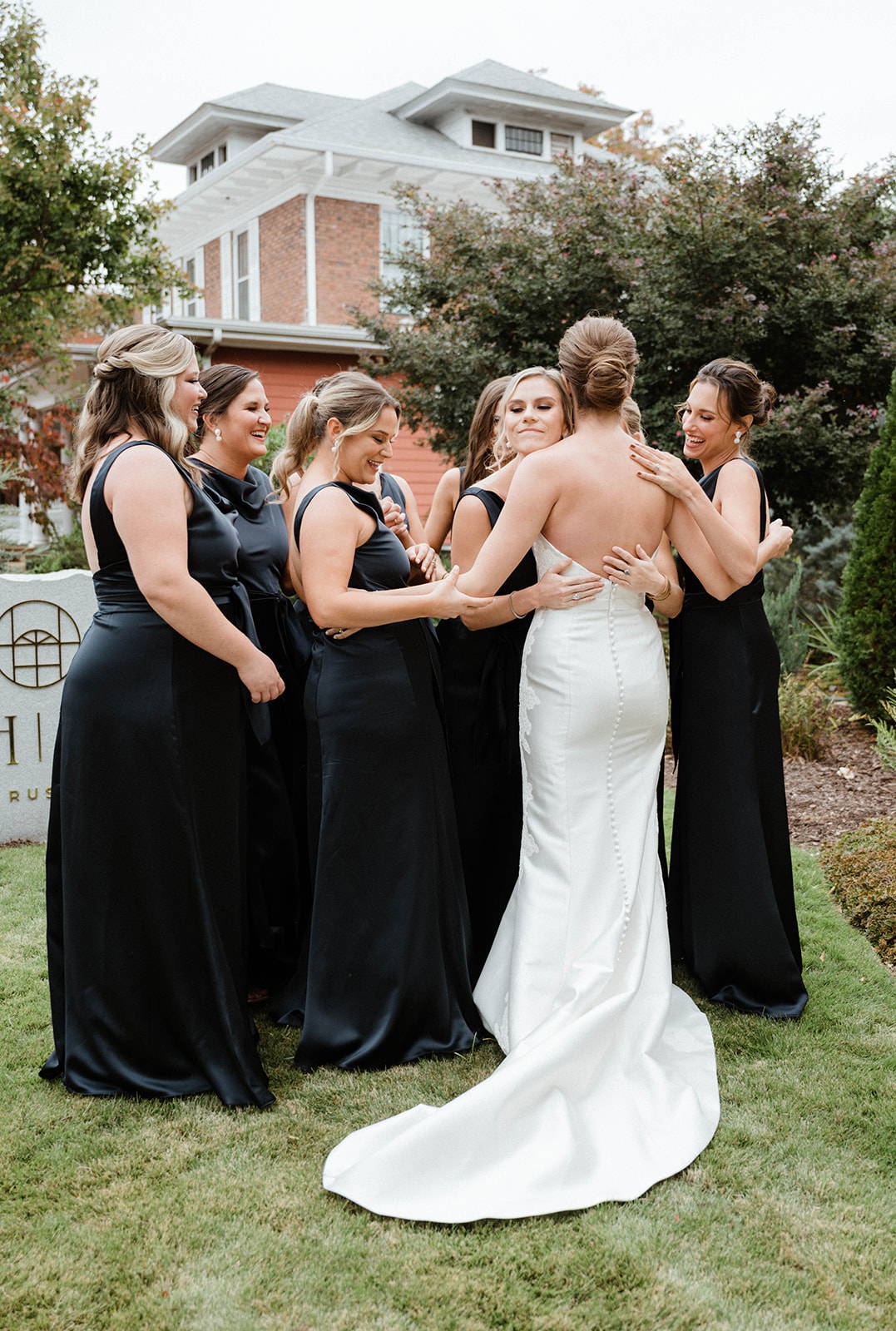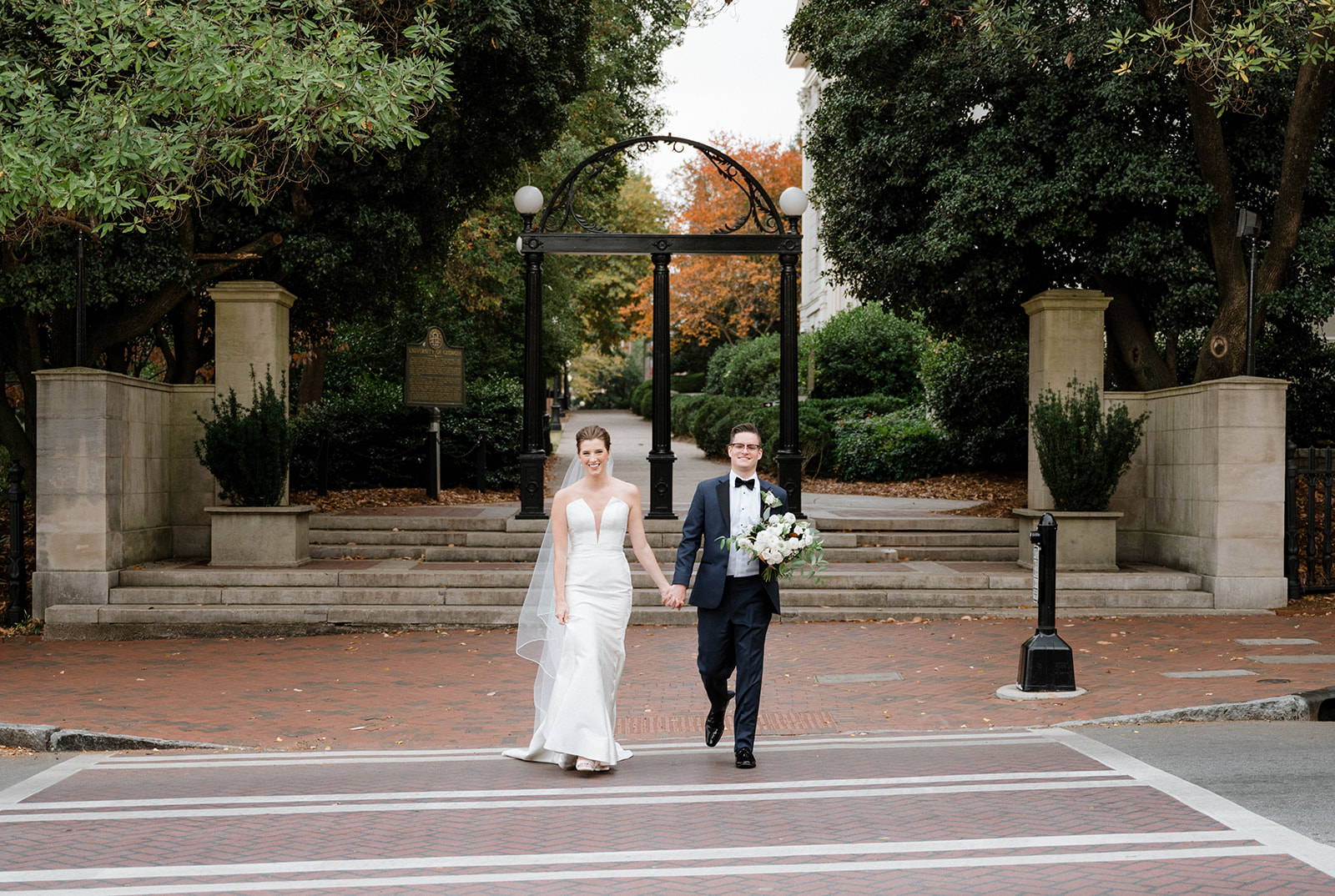 "The hardest part of dress shopping was waiting to wear it!"
Vendors:
Bride: Alaina Chrzanowski @aplumm
Photographer: Haley Birdsey @haleytbirdsey
Wedding Dress Shop: Kelly's Closet @kellysclosetatl
Make-up/Hair Team: Bridal Beauty Authority @bridalbeautyauthority
Florist: Gardenia @gardeniafloraldesign
Reception Venue: Wall & Broad @wallandbroadevents
Ceremony Venue: State Botanical Garden of Georgia @botanicalgarden_ga
Planning: @wedandcompany