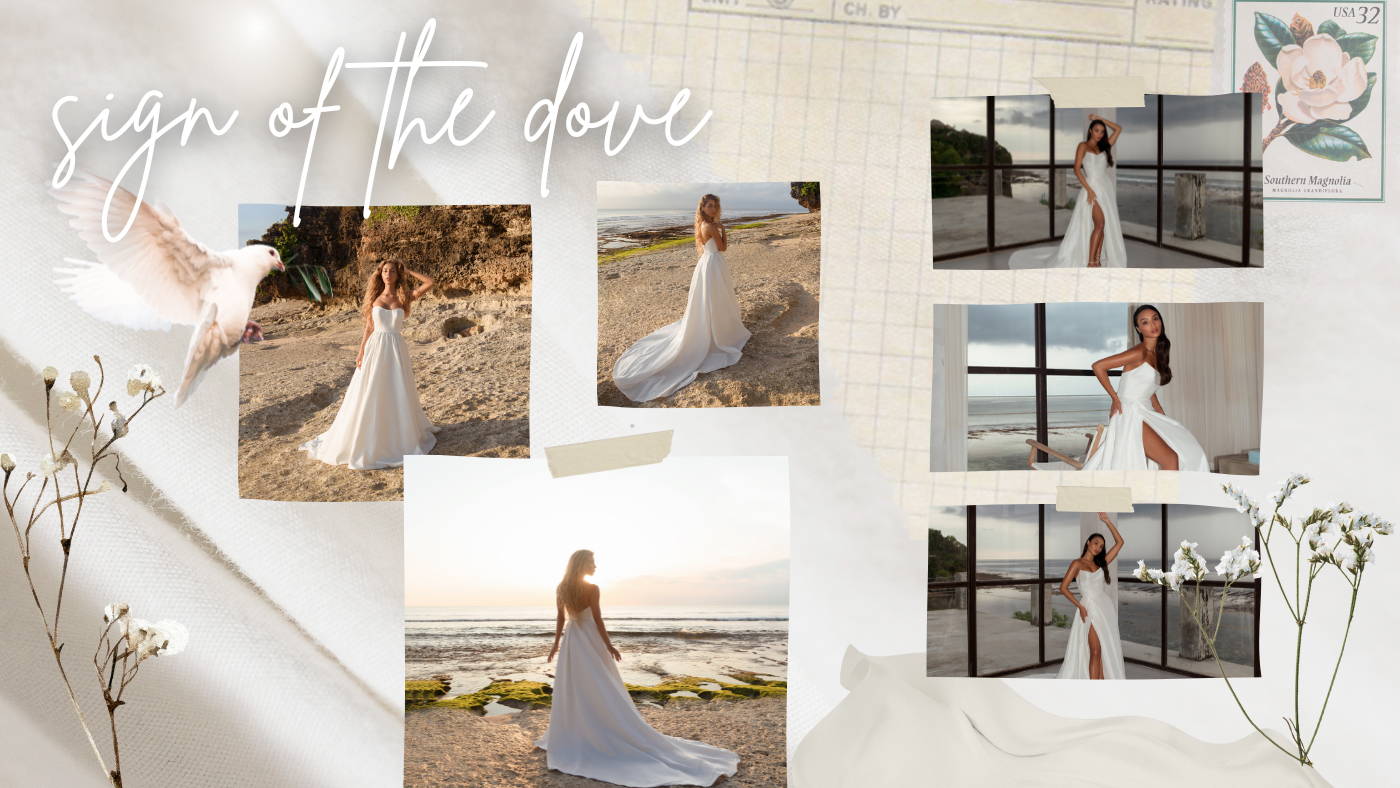 Introducing the Sign of The Dove Collection
This collection is titled by the universal symbol of Peace, Humanity, and Love, which is exactly what these gowns embody.
Our campaign shoot took place in beautiful Bali. This collection is the perfect combination of sleek, timeless and romantic.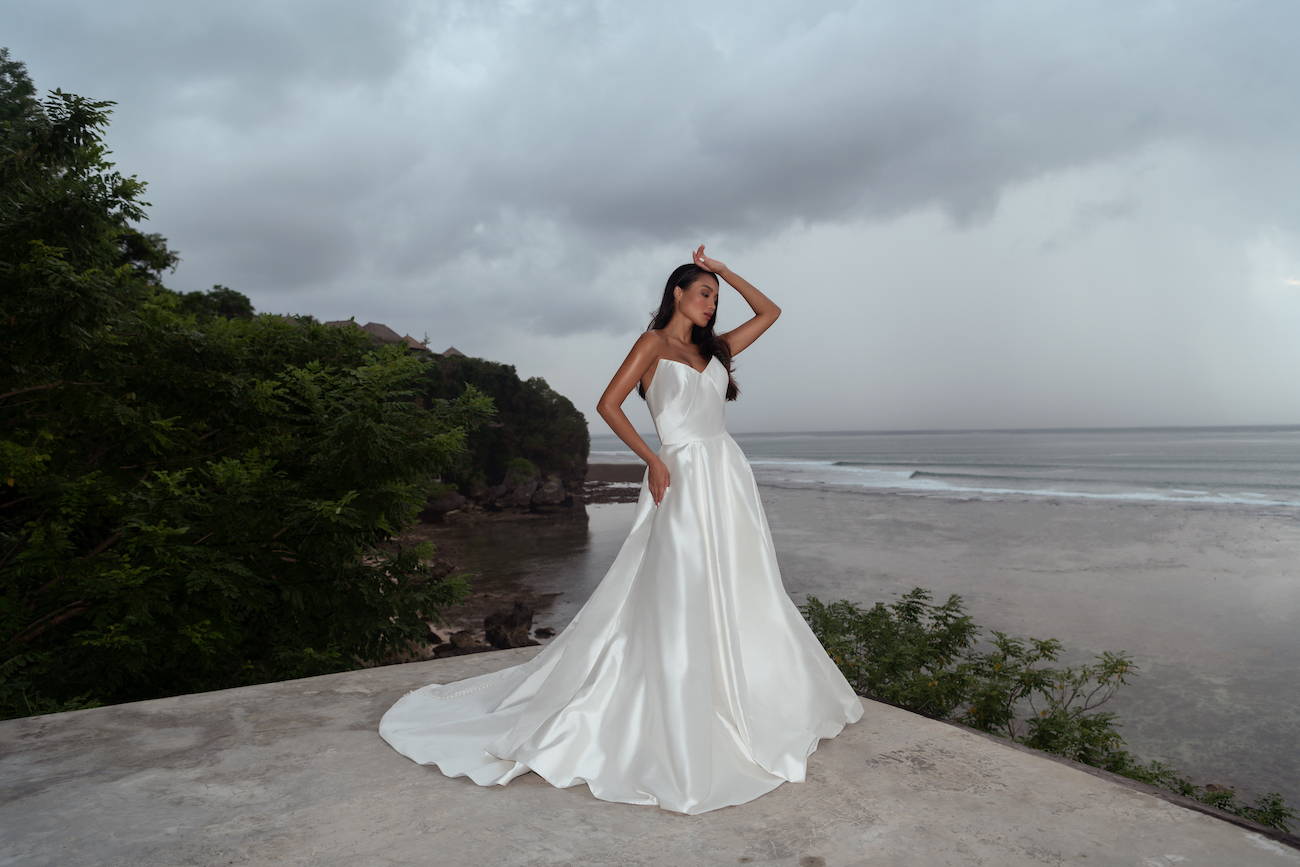 Angelina is a Silk Shantung strapless gown with v neckline and bias placed seams. The skirt is a ballgown flared circle.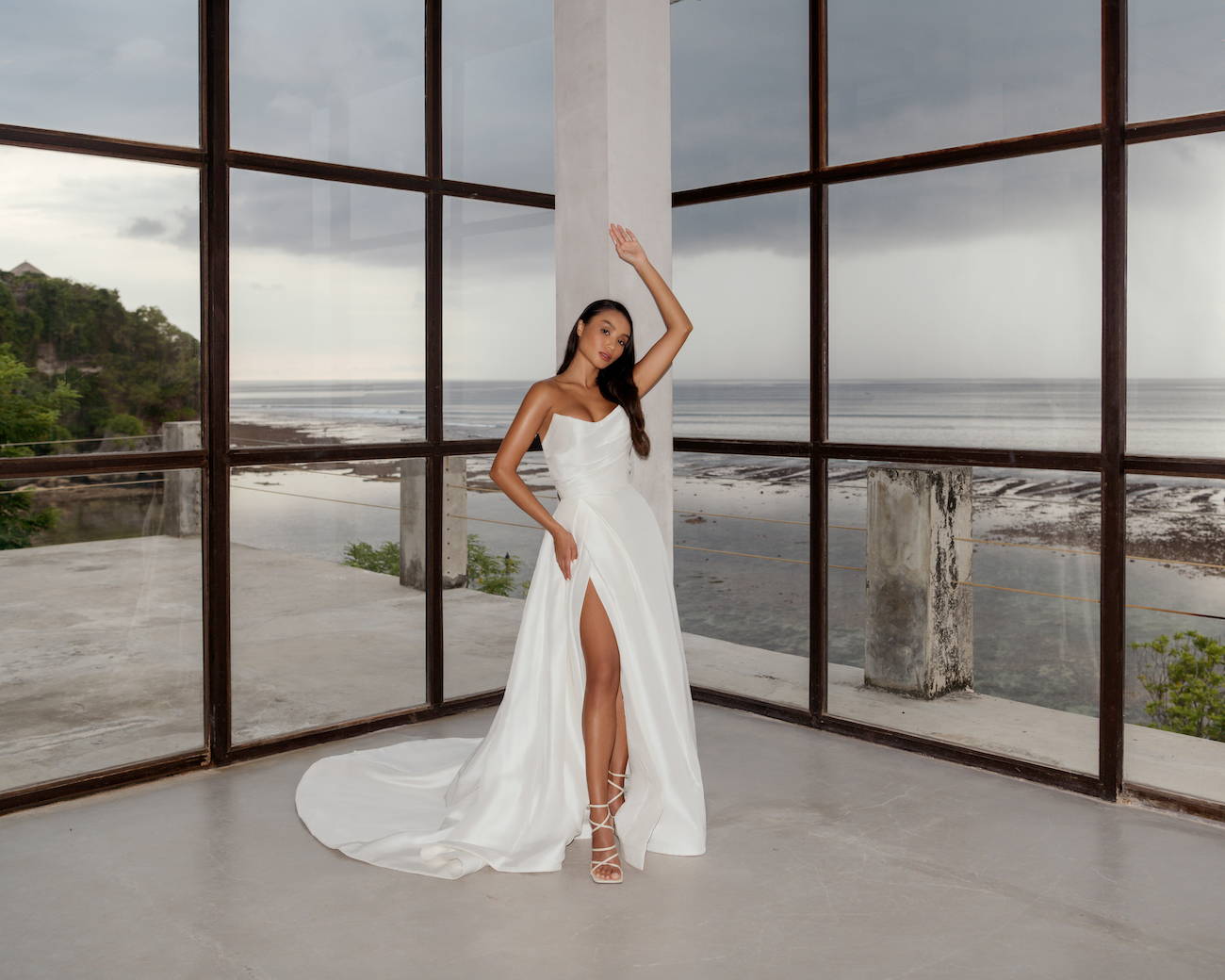 MP is a Light Silk Shantung strapless gown with a scooped neckline along with bias placed tucks. The skirt has pleats that open to a deep slit.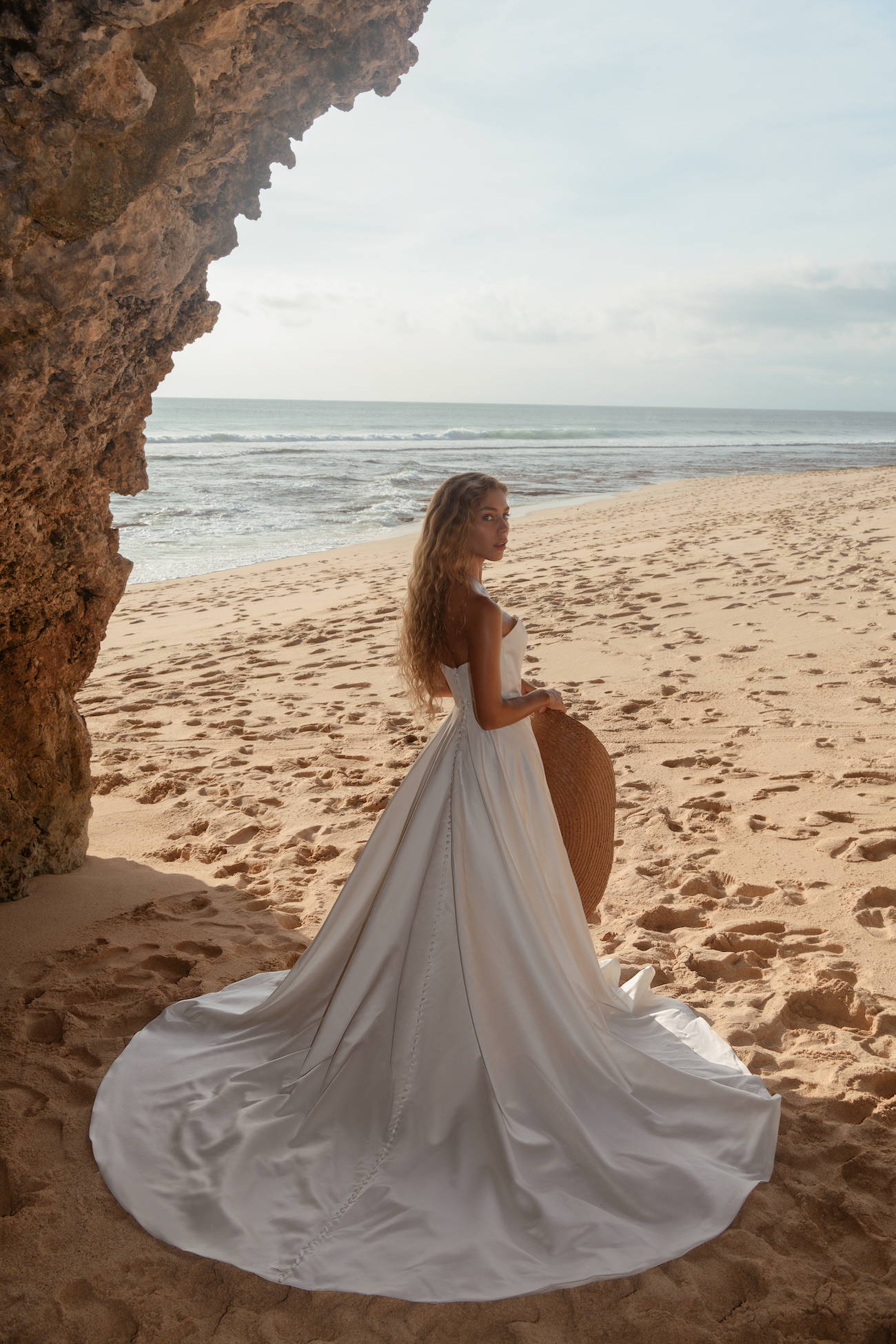 Antonina has a strapless sweetheart neckline bodice on a full ballgown skirt made in Satin.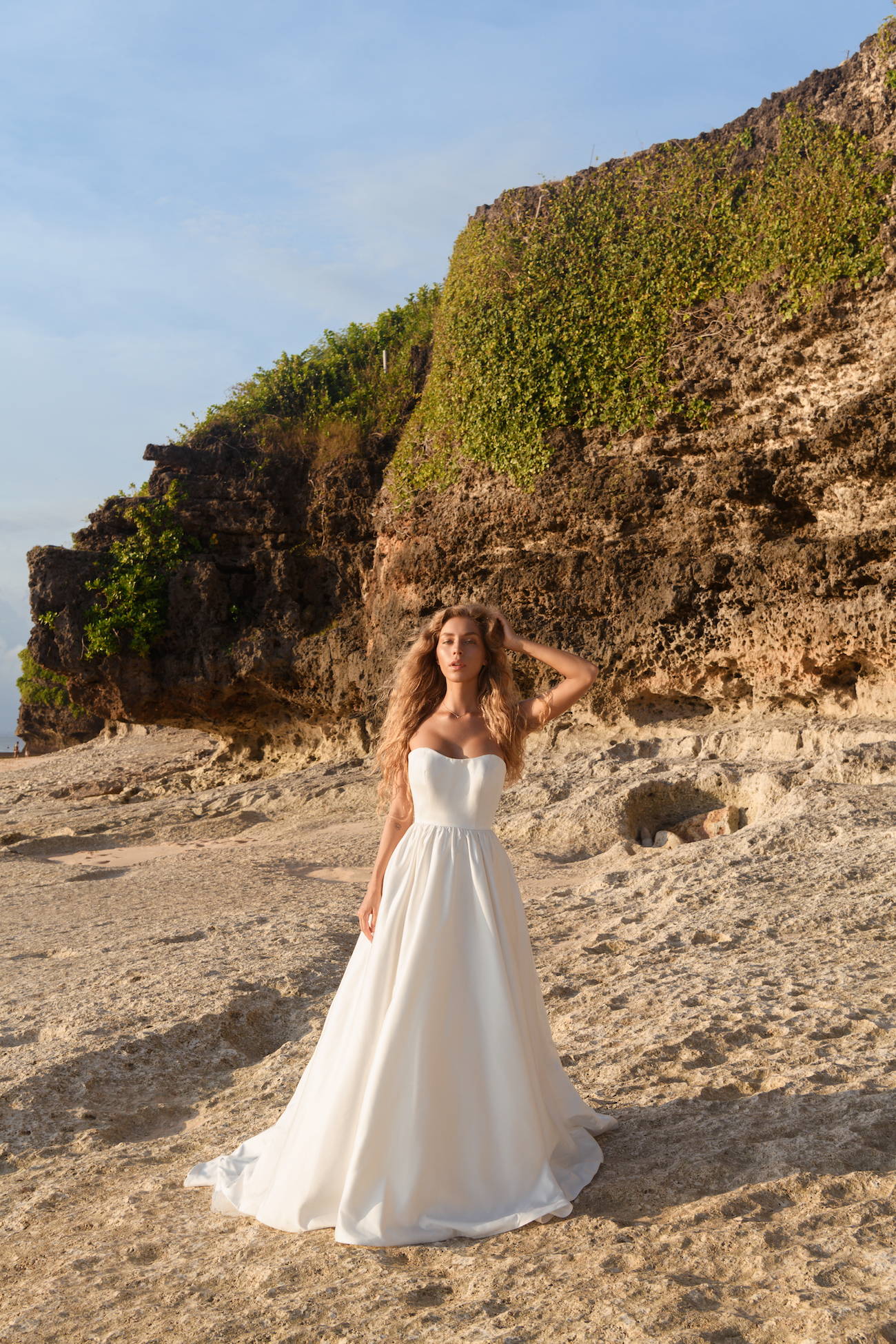 Ionna is a strapless corset bodice with a full A-line skirt with side pockets, front rouching on skirt and back box pleats.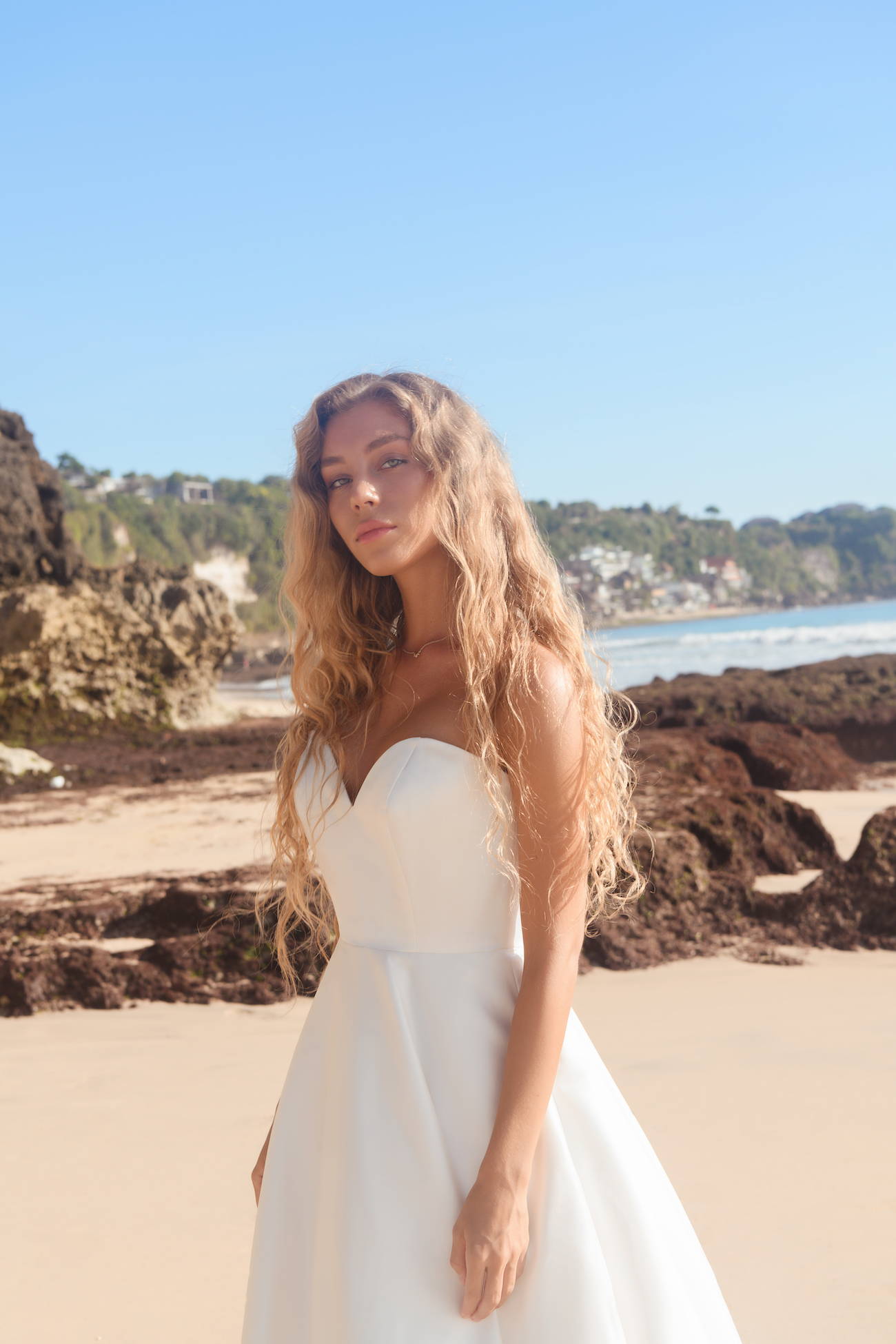 Larysa is a strapless ballgown in Satin with cuff neckline detail.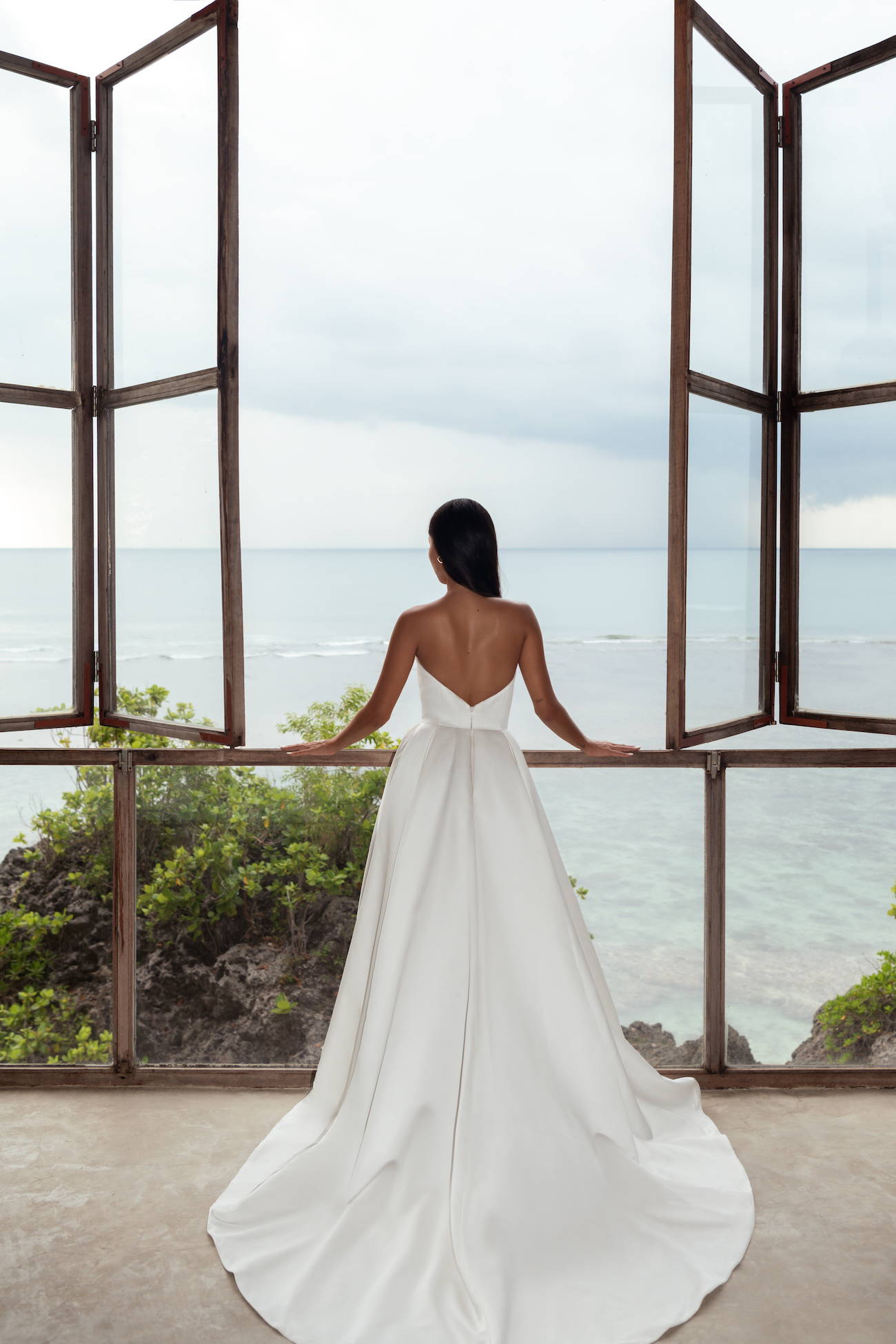 Symona is made in Satin and has a strapless bodice with lapel detail along with a full ballgown skirt with front rouching and box pleats on back of skirt.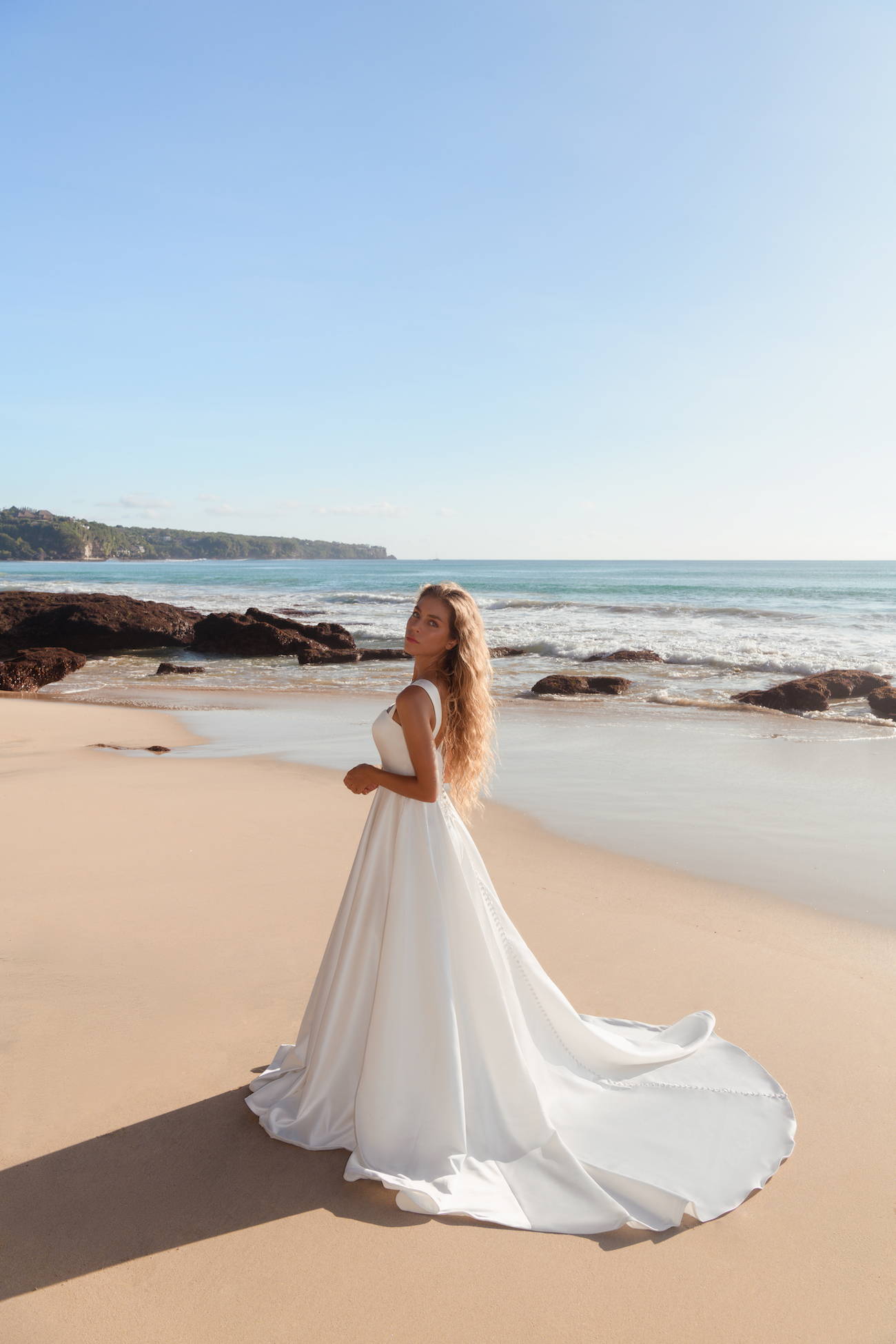 Viktoria has straps that adorn a corset shape bodice with a ballgown skirt made in Satin.

Sunday,Monday,Tuesday,Wednesday,Thursday,Friday,Saturday
January,February,March,April,May,June,July,August,September,October,November,December
Not enough items available. Only [max] left.
Browse Wishlist
Remove Wishlist