Demi-Couture © gives our brides the choice to create her custom gown using different aspects of our collections. Mix and match our necklines, bodices, skirts, sleeves, and train length to create your dream dress.
Move the slider from side to side to see examples of how we can combine elements of different gowns. For instance, our first creation uses the Laura bodice with the Kiki skirt - a unique formula!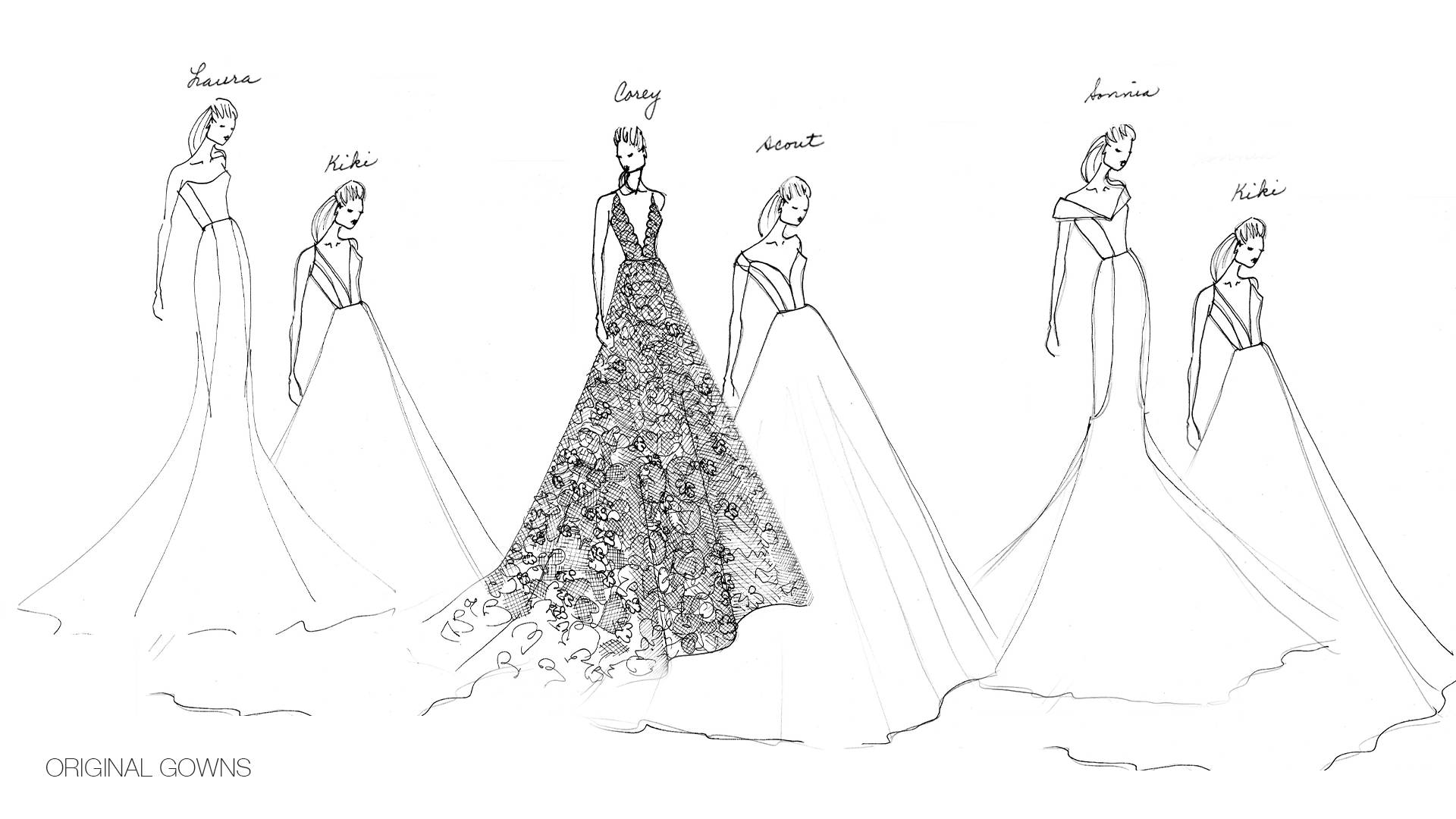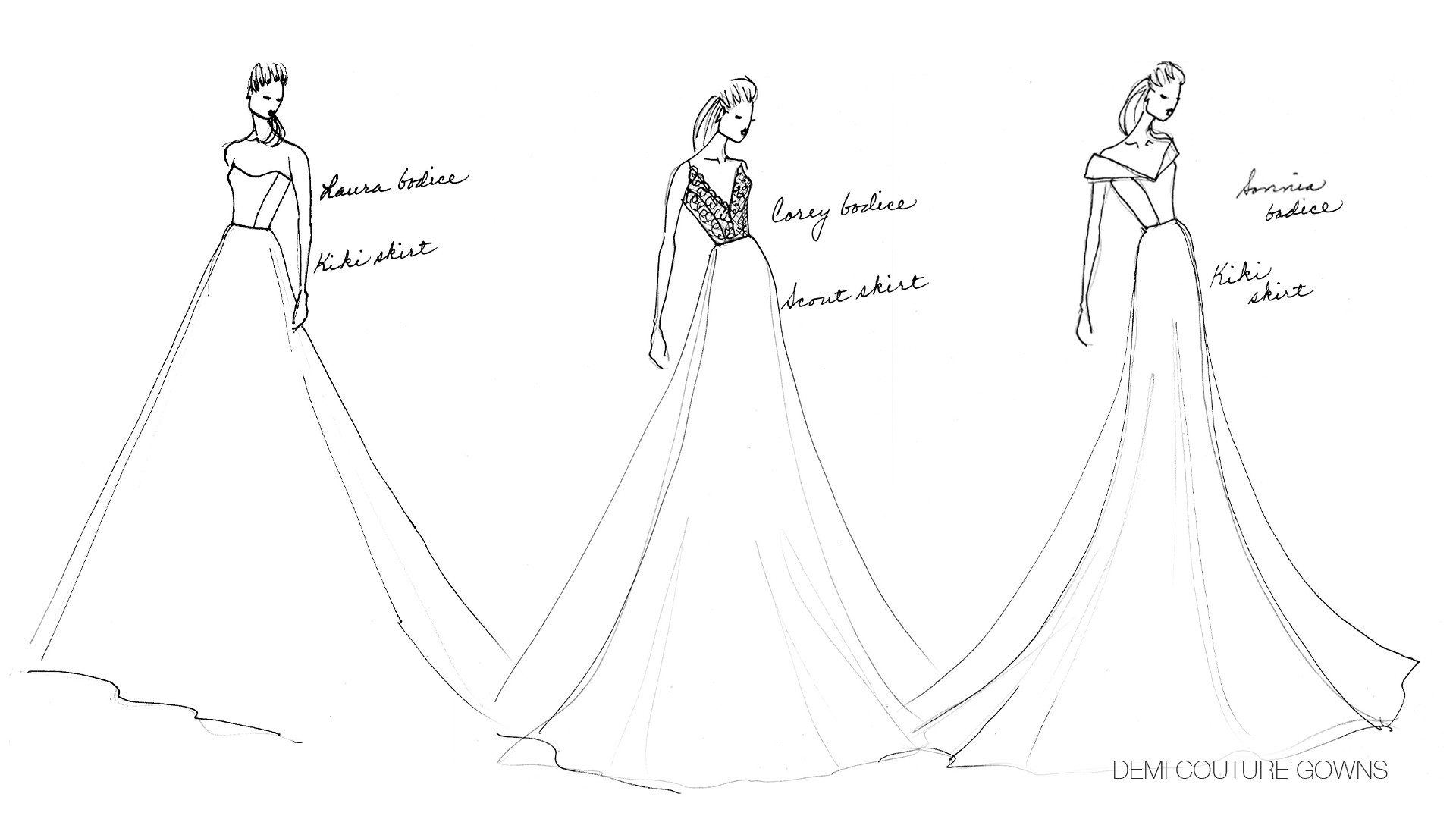 Prices depend on the amount of customization, so get in touch through this form to start a conversation about your dream dress!
Sunday,Monday,Tuesday,Wednesday,Thursday,Friday,Saturday
January,February,March,April,May,June,July,August,September,October,November,December
Not enough items available. Only [max] left.
Browse Wishlist
Remove Wishlist