We love to hear from and show off our brides! This industry is a personal one, so we want our brides to feel close to the creation (and creators) of their gowns.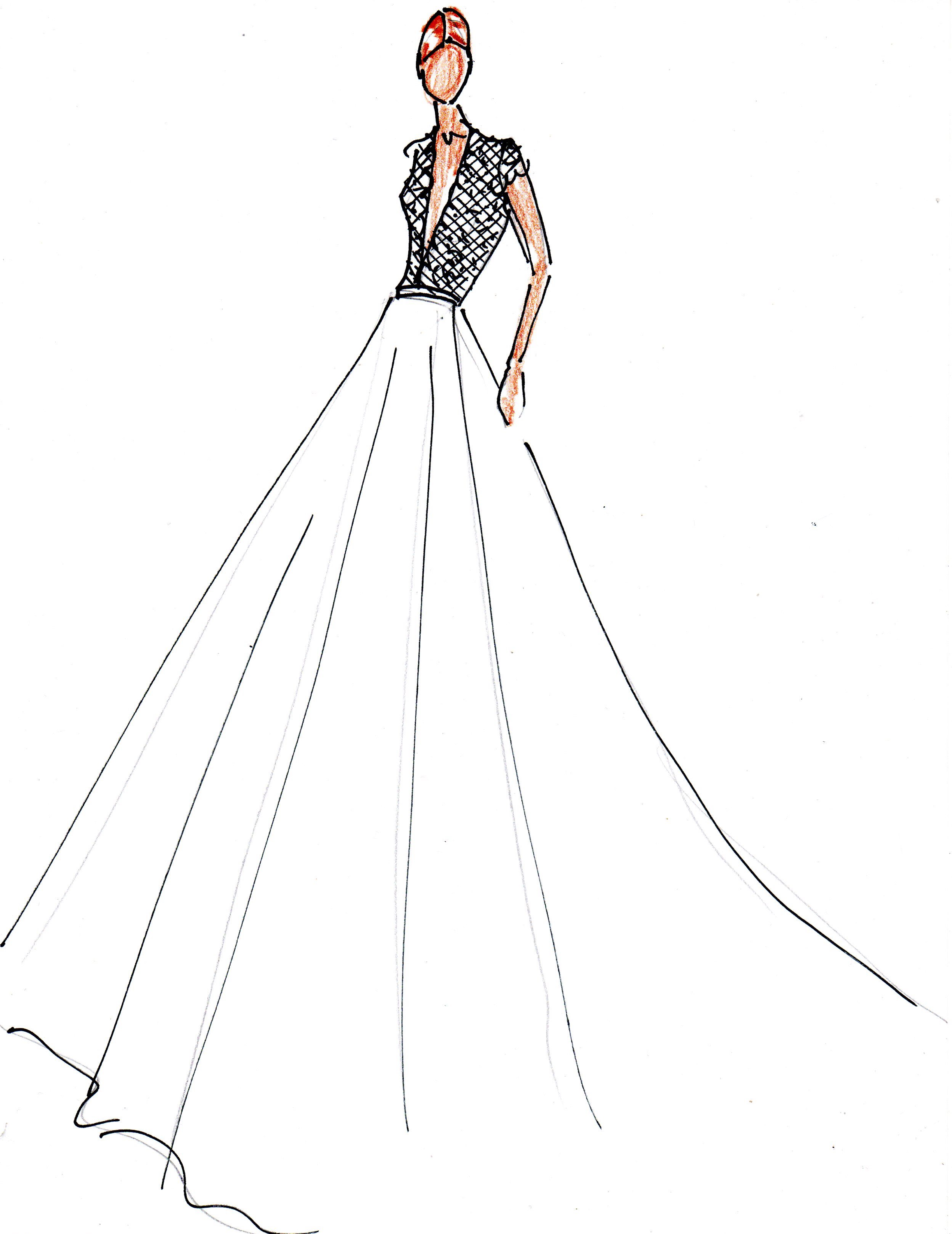 Want an extra wedding gift?

Our designer would love to give you a custom sketch as a keepsake to remember your day. Especially if you opted for Demi-Couture, let's memorialize the style.
We love to see our brides celebrating and shining in their gowns. Whether yours is from the Jennifer Black collection, the Antonio Gual collection, or it was Demi-Couture, submit your images here.
"I felt like a princess in the gown..."
We hold the story of this bride very dear. Antonio was close to Alana's mother, and though she couldn't be at the wedding, her presence was felt through the custom gown.
REAL BRIDES:
JANE-ANNE & KASEY JAMES GARRICK
"I was on the dance team in college and Kasey went to the homecoming parade. He first saw me dancing in the parade and said 'I'm going to marry that girl.'"
Photography: @lesliehollinsworthphoto | Store: @ivoryandwhiteboutique
Venue: @hamiltonplacepursellfarms
Jordan Gown
8.15.2020
REAL BRIDES:
LEANNA & RANDY PATTERSON
"I had tried many other dresses I thought may be 'the one' but I couldn't commit, but I walked out with this dress the day I tried it on. I wanted something timeless and this was definitely it."
Photography: @mollybretonandco | Store: @yourdeambridal | Venue: @bearmtninnme
9.15.2018
REAL BRIDES:
SALLY & JIMMY KILLEEN
"My husband and his brother, dad, best friend, and my brother in law got up on stage between the wedding bands sets. They played all of my favorite songs.My wedding gift to Jimmy was his dream guitar, so he was able to play it for the first time in front of our closest friends and family at the wedding."
Photography: @laurentphotographystl | Store: @ivoryandwhiteboutique | Florals: @rosesandmint
Demi-Couture Gown
10.24.2020
Sunday,Monday,Tuesday,Wednesday,Thursday,Friday,Saturday
January,February,March,April,May,June,July,August,September,October,November,December
Not enough items available. Only [max] left.
Browse Wishlist
Remove Wishlist